The Sustainable Water Management (SWM) Master's Degree Program is an interdisciplinary experience, focused on addressing water-related problems domestically and internationally. SWM students come from a wide variety of educational backgrounds, ranging from environmental science to air pollution to law. Learn more about our students, below.
2021-2022 Cohort
Leah Beaulac
2021-2022 Cohort
Leah graduated from Grand Valley State University with academic excellence in Biology and Arabic. Leah has worked in the humanitarian field with the United Nations High Commissioner for Refugees (Jordan), Impact Initiatives (Jordan, Syria, Cox's Bazar – Bangladesh), and most recently with the United Nations World Food programme as Deputy Food Security and Livelihoods Sector Coordinator (Cox's Bazar – Bangladesh. Leah is focused on finding durable, long term solutions focused on food security and water management.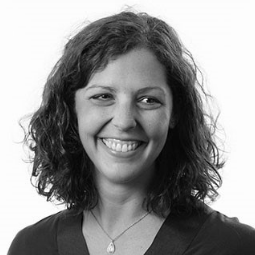 Ashley Desrosiers
2021 Cohort
Prior to joining the SWM program, Ashley spent more than a decade as a communications and public affairs consultant. She is trained as a registered dietitian and is passionate about empowering people to live healthier lives and find shared solutions for a more sustainable future. Upon graduation, she would like to work in a role focused on protecting clean drinking water access. Ashley has a BS in Dietetics from University of Delaware and earned her first MS at Tufts University in Nutrition Communications in 2010.
Ashley Desrosiers completed her SWM practicum with Charles River Watershed Association, based in Boston, MA. As the Watershed Science Intern, Ashley gained valuable fieldwork experience collecting water samples to monitor for E. coli and cyanobacteria in the Lower Charles. She supported the CRWA team with water quality data processing and database management.

Drawing from a decade of communications consulting prior to joining the SWM program, one of Ashley's primary responsibilities was engaging local boathouses and boating organizations in listening sessions and informational events to strengthen understanding of CRWA's Water Quality Flagging Program. She also created a story map to bolster public awareness of the Natural Valley Storage Area – a 8,100-acre of wetlands across 16 watershed communities that is a nature-based resource for climate resilience.

Her favorite parts of the experience included the collaborative, supportive team environment, CRWA's first-rate science program and the organization's focus to translate that science for Charles River stakeholders.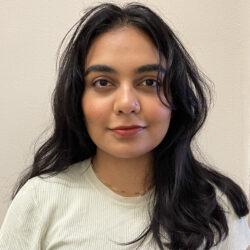 Saalehah Habeebah
2021-2022 Cohort
Saalehah Habeebah earned her undergraduate degrees in Water: Resources, Policy, and Management and International Studies from Virginia Tech in 2018. During her time at Virginia Tech, Saalehah was an intern at the Virginia Water Resources Research Center and had the chance to lead research on access to WASH services among refugee populations. Prior to joining the SWM program, Saalehah worked as a federal consultant, supporting USAID and State Department projects. She is excited to build and hone her existing skills in water management and WASH. Upon graduation, she would like to work on improving public health and access to WASH services in the development and humanitarian emergency contexts.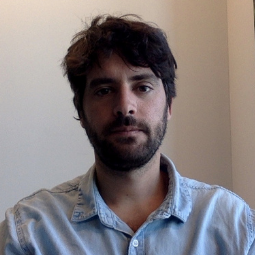 Nicolas Jimenez Parot
2021 Cohort
Nicolas graduated as a Commercial Engineer at the Adolfo Ibañez University with a Master's degree in Economics and Public Policy in 2013.  This program deepened his knowledge of policy analysis to target issues in areas such as urban planning, environment, poverty, tax systems and education. During this period, he acquired quantitative tools and relevant frameworks on macroeconomics, microeconomics, statistics and econometrics. In 2013, Nicolas also started a company called Volkanica Outdoors with three partners. This company has since been dedicated to promoting outdoor activities, inspiring people to enjoy nature and selling mountaineering equipment in Chile. Nicolas moved to Patagonia, Chile in 2015 because since childhood, his passion has been to spend time in nature. Chile has unique geographical conditions and the country has been declared highly exposed to the consequences of climate change. Nicolas decided to pursue a complementary career in order to develop skills to protect this pristine environment and to work on watershed management, stream restoration and infrastructure planning. He hopes the Sustainable Water Management program will help him protect this precious resource for future generations.
For my 2021 summer practicum for the Sustainable Water Management program, I had the opportunity to travel to Mexico and work with the organization Salvemos El Rio Laja, a non-profit organization based in San Miguel de Allende.  The rural territories, in the surroundings area, are facing important environmental degradations and social conflicts. The organization has been working to attend this problematic for more than 20 years. They work in collaboration with main stakeholders and local leaders to design and implement actions for a comprehensive management plan for the Rio Laja watershed.

During my time with the organization, I was able to contribute to the strategic vision design of their projects and help them to develop a more robust communication approach for their field work. My role was also to contribute with an external vision related to their work, and how to approach the applications for future funding opportunities.

On the other hand, I had the chance to participate and get involved with the people in this rural communities in the context of reforestation programs, and water quality educational workshops. This experience was unique because I was able to interact with many of them, giving me the opportunity to have a more complete understanding of the local problematic and envisioning the importance of the capacity building process with local leaders. This field work also gave me the opportunity to gain very interesting knowledge related to nature-based solutions for a sustainable development model related to agriculture, diets and water management.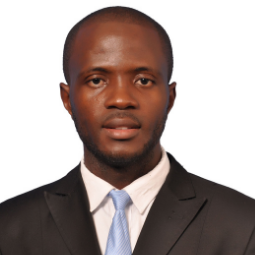 Fayia Kendor
2021 Cohort
Fayia Hassan Kendor studied Chemistry and Physics at the University of Liberia. He was a member of the environmental club, and he is the Co-founder of AgriWATTS, a start up to reduce post-harvest loss in Liberia. Fayia was a volunteer for PeaceJam Liberia and served as a mentor for children in PeaceJam school Clubs. He is the Head of the Science Department and a Physics Teacher at the Bethesda Christian Mission School in Liberia. He also served at the West African Examination Council Liberia as an Assistant Examiner for Chemistry. He wants to become a public health engineer. His goal is to obtain a PhD in Sanitation with a research interest in Water Analysis and Fecal Sludge Management.
I have been a Research Intern at WaterAid Liberia for my summer practicum 2021.  I have been assessing drinking water quality in Health Care facilities in rural Liberia. It was a wonderful and challenging experience for me while visiting health care facilities in rural Liberia to understand the water management practice. I learned a lot from OIC at health care facilities and built a strong network with people I work with at WaterAid Liberia and staffs the health care facilities.

I analyzed the microbiological quality of drinking water in health care facilities and what I learned was very interesting. I travel on motor bike to reach the most remote health care facilities for my studies in rural Liberia. I visited 24 health care facilities particularly in Bong, Nimba and Grand Bassa counties. And it was interesting to know the and learned from the people about the types of water treatment applied at healthcare facilities and the water sources. I found out that the most widely used water point was the Hand pump on dog well. It was interesting to see that some health care facilities in rural Liberia are using creek water for drinking. I also found out that some health care facilities hand pumps are not functioning due to poor maintenance. I collected Drinking water samples from health care facilities and transported them the lab for analysis.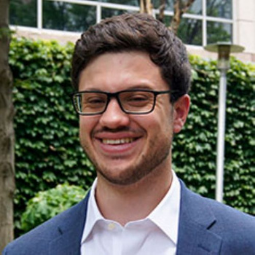 Adam Lazarus
2021 Cohort
Prior to attending Tufts University Adam lived and worked in Amman, Jordan for several years. He is fluent in Arabic, both Modern Standard and Levantine, and has a deep interest in learning about the world. During his time in Jordan, he worked as a language tutor to young Jordanian students and as an intern with a media advocacy and training NGO. There he had the opportunity to work with people across the Middle East supporting media literacy efforts for both Jordanian and Syrian journalists. It was while in Jordan, one of the most water stressed countries in the world, he became passionate about the intersection between a community's access to water and its security and wellbeing. He hopes to use his knowledge gained from the Sustainable Water Management program degree to help communities secure stable access to water in an environmentally sustainable manner both domestically and internationally. Adam graduated with an undergraduate degree in International Affairs and Security Policy from George Washington University in Washington D.C. in 2017.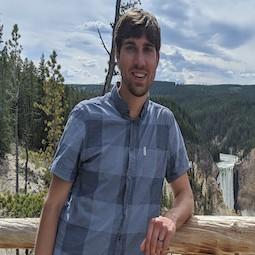 Andrew Luymes
2021-2022 Cohort
Andrew earned his Bachelor's degree from Brigham Young University, studying environmental science and specializing in water quality and conservation. He has been a part of many research labs studying water quality in Utah's natural and urban water systems. Since graduating, he has been working as a wastewater laboratory technician for the Provo, UT Water Reclamation Facility. Andrew became interested in SWM for its thematic focus on water diplomacy and hopes to work on transboundary water conflict and cooperation.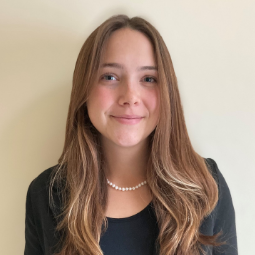 Natalie Riffel
2021 Cohort
Natalie Riffel received her B.S. in Sustainable Food and Bioenergy Systems from Montana State University in the summer of 2020 with a focus in crop production and a minor in Environmental Horticulture. Natalie grew up on the eastern side of the Sierra Nevada Mountains in California, where there is a rich history concerning water and land rights, native tribes, and the city of Los Angeles. Her proximity and exposure to these historical water projects, led by the Los Angeles Department of Water and Power, has inspired her to pursue a career in water resources. She is eager to learn how to apply her scientific background to policy and management in order to build sustainable systems for the environment, the economy, and the people. With the completion of the Sustainable Water Management program, Natalie hopes to apply her education to her community's water systems in California. She would like to influence and develop water policies and management practices with more consideration for science and sustainability.
For my summer practicum for the SWM program, I chose to work with Project W.E.T. (Water Education Today), a non-profit organization based in Bozeman, MT. Project W.E.T. is dedicated to advancing water education to understand global challenges and inspire local solutions. They use hands-on curricula, educator trainings, a global network of local educators, and community events to help people of all ages and backgrounds understand global and local water issues.

The end goal of my project was to provide educational materials and resources on water and climate resilience to native communities throughout the United States. The time frame of this project is several years; however, my contribution was only two and a half months' worth. As I entered this project at its inception, my role was to create the narrative and guiding questions to aid in the continual development of the project as it proceeded, and to begin work on the first goal by determining interest via a survey. Throughout my time with the organization, I gained a significant amount of insight into non-profit work, myself, and experience with communications.

Working with Project W.E.T. has provided me with many fruitful connections and relationships. It is a true privilege to work with likeminded people on a topic that is so critically important and learn from experienced and successful individuals who are willing and eager to share their time. I am grateful for my time with them, and the experience this practicum has provided me.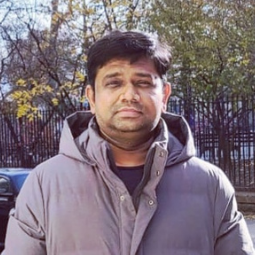 Rajratna Sardar
2021 Cohort
Mr. Sardar holds a master's degree in Habitat Studies from TISS, India. He has over 9 years of experience in international and national projects in the WASH (Water, Sanitation & Hygiene) sector. He worked on multiple projects in water management and has experience in managerial and technical lead positions in the non-profit and corporate sectors. Prior to these roles, he was also one of key resource persons for numerous capacity building programs and workshops in water management. His areas of interests include sustainable and equitable water & sanitation, fecal sludge management, and decentralized wastewater systems. After completion of the Sustainable Water Management program, he plans to work with international organizations that focus on sustainable water management and humanitarian response in the WASH sector. He also wants to pursue a PhD in sustainable water management.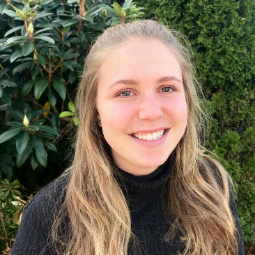 Lydia Silber
2021 Cohort
Lydia Silber graduated in 2019 with a BA from Boston University's Pardee School of Global Studies, where she specialized in Environment and Development. As an undergraduate, she was the President of the Environmental Student Organization and spearheaded & supported on-campus sustainability initiatives. From collaborating on a literature review on natural infrastructure with the International Institute for Sustainable Development to supporting the Clean Air and Water team at the Conservation Law Foundation, she has gained both domestic and international perspectives on sustainable development topics. This past year, she worked to mobilize and empower young people to be active participants in our democracy ahead of the pivotal presidential election. She then refocused and began applying to graduate school, seeking an interdisciplinary program focused on natural resource management. Growing up along Lake Michigan sparked a fondness for water and the conservation of lacustrine ecosystems. This fondness has informed her objectives as an academic and professional, and led her to the Sustainable Water Management program. Throughout this program, she hopes to acquire skills in identifying, analyzing, and implementing sustainable strategies & policy that connect water issues with broader topic areas of public health, agriculture, and water security. She is excited to pursue this degree given its interdisciplinary approach, and the pivotal role that sustainable water management plays in the global context of today and in the future.
For my summer practicum I conducted research and community engagement efforts on per- and poly- fluoroalkyl substances (PFAS) contamination in Nantucket, MA. I worked with the Town of Nantucket and the Public Health Department to hone skills in research, public outreach, and education surrounding PFAS. I also worked to understand exposure pathways beyond drinking water contamination.

Amid my outreach, I connected and collaborated with representatives from the Massachusetts Department of Environmental Protection, Massachusetts Department of Public Health, PFAS Action Group, Natural Resources Defense Council, Silent Spring Institute, and PFAS-REACH to work toward a deeper understanding of the resources available for next steps in mitigation and education of PFAS at the household, town, and state-wide level.

Project outputs included two targeted literature reviews, the creation of educational materials for the community, the establishment of regular meetings among community, action group members, and town officials, and the organization of informational sessions for the broader public as well as medical professionals.

This rewarding experience gave me insight into the local governmental and public health initiatives, and focused my professional goals in sustainable water management.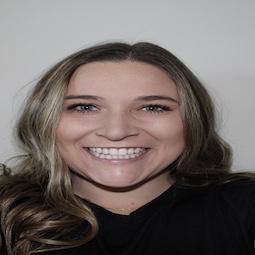 Rachel Skinner
2021-2022 Cohort
Rachel is from Alpharetta, Georgia. She earned her bachelor's degree in Environmental Studies from Centre College in Danville, Kentucky. Rachel has extensively studied water equity internationally in Bhutan and Mexico. She worked for Kentucky Waterways Alliance in Louisville, Kentucky, a non-profit which protects, restores, and celebrates Kentucky's waterways. Rachel is excited to continue her education and broaden her understanding of water diplomacy.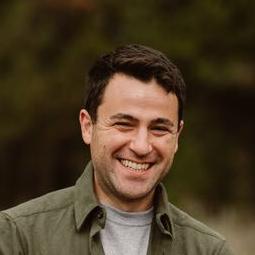 Max Stein
2021-2022 Cohort
Max is an experienced strategic leader in innovation, advocacy, and business development. After working with six different startup founders, he continues to believe in social and environmental accountability. He has a BA in international affairs from Colorado College. He hopes to lead transboundary & public-private partnerships that harness technology to better address water scarcity.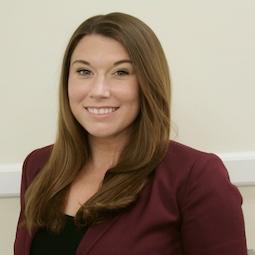 Catherine Sutton
2021-2022 Cohort
Catherine Sutton is a United States Marine Corps veteran who received her undergraduate degree in Criminal Justice with a focus in Forensics from American Military University.  Prior to participating in the SWM program, Catherine worked as a personal injury paralegal at the Law Office of Sutton & Sutton with her husband.  Her passion for serving in the humanitarian response arena and her desire to improve access to clean water brought her to Tufts University.  Upon graduation, Catherine wishes to work for a non-profit or NGO that focuses on sustainability in the WASH sector.