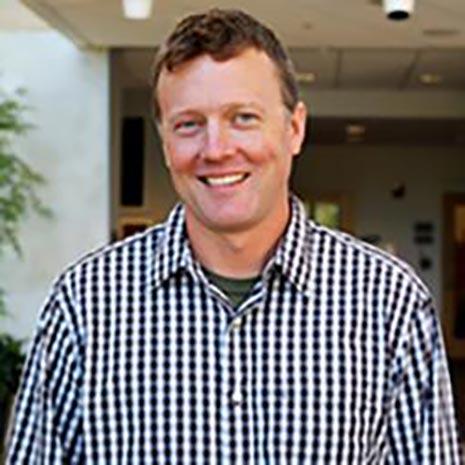 Biography
Joshua Ellsworth is an Adjunct Lecturer with Friedman School of Nutrition Science and Policy and teaches in Tufts' MS Program in Sustainable Water Management and Tufts Gordon Institute. Josh is a forester and international development practitioner with over 25 years of experience in the fields of sustainable development, ecological restoration, and social change and innovation education. He has taught classes in project planning, sustainable agriculture, and forestry at Brandeis University and mentored teams in social impact innovation at the Hartford Seminary and the Massachusetts Institute of Technology. He has served as a judge on the Tufts 100k challenge and the MIT IDEAS Global competition.
Education

M.A., in Sustainable International Development, Brandeis University, 2007
M.S., in Forestry, University of Massachusetts, Amherst, 2003
B.S., in Fish and Wildlife Management, Montana State University,
1996
School for Field Studies, Center for Sustainable Development, San Vito, Costa Rica, 1991
Professional Experience
2018–present
Adjunct Lecturer, Tufts University – Friedman School of Nutrition Science and Policy
2016–present
Instructor, Hartford Seminary International Peacemaking Program
2016-2018
Co-leader, Massachusetts Institute of Technology (MIT)- PKG Innovation for Impact IAP Workshop Series/D-Lab Ethical Community Engagement Workshop Series/Get Good Stuff Done Workshop Series
2009–2018
Lecturer, Heller School, Brandeis University
2012–2015
Assistant Director, Master of Arts in Sustainable International Development, Heller School, Brandeis University
2007–2015
Program Director/Consultant, Ecosystem Sciences Foundation
2008–2011
Restoration Coordinator, Ipswich River Watershed Association
2001–2006
Restoration Ecologist, Ellsworth Land Management LLC
1997–1999
Forest Manager, Urban Forest & Education Program, City Parks Foundation (NY)
Research and Practice Interests
Joshua Ellsworth's research and practice focus on how to plan and implement social, organizational and environmental change in complex multi-stakeholder systems. He brings this focus to the field of ecological and watershed restoration where has been working on a number of initiatives in Mexico and the U.S. since 2006. He has served as a member of the planning team for the Laja-Willamette River sister watershed program funded by the Thiess International River Prize. A notable project emanating from that program links Mexican immigrant communities in Oregon with rural communities in the Laja basin in a cross-border study of migratory birds while simultaneously providing a space for cultural re-connection and empowerment across the Mexican diaspora. In addition to his work in the environmental field, Josh provides support to non-profit organizations, start-up businesses, and social-innovation teams and with mapping the problems they seek to solve and solutions they hope to implement.
Publications
Collective Action and Happy Accidents: Lessons from a Central Mexico Watershed.
Practicing Development: Upending Assumptions for Positive Change
Estudio de Caso: Experiencias en el Manejo Integrado de Microcuencas Prioritarias en San Miguel de Allende.
La Biodiversidad en Guanajuato: Estudio de Estado
Seedling emergence, growth, and allocation of Oriental bittersweet: Effects of seed input, seed bank, and forest floor litter.
Forest Ecology and Management
Survival, growth, and gas exchange of Celastrus orbiculatus seedlings in sun and shade.
American Midland Naturalist
The potential effects of Passenger Pigeon flocks on the structure and composition of presettlement forests of eastern North America.
Conservation Biology